No matter your age, it is never too early nor too late to consider skin care for wrinkles. While preventative measures are an effective tool for everyone, those who have already developed fine lines will need to minimize the existing ones as well. Fortunately, you can use time-tested tips to enhance your skin.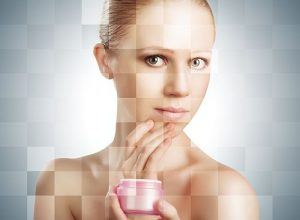 The first wrinkles most people experience are often on the most visible part of the body. In addition to your face, this includes the neck and decolletage. Make sure that you address these areas with the same top of the line products you use for your face. Doing so will ensure that your neck doesn't make you appear older than you are.
Proper rest is essential for every organ in your body, including your skin. More than just a cover to keep the internal organs from exposure, your skin helps regulate temperature, eliminate toxins and more. Peaceful slumber will help you to awake refreshed and free from under-eye bags.
Rather than use chemical-laden products you should stick to ones that depend on natural ingredients. Many of the cleansers and other popular skin care items have components that can actually damage your skin. Several dependable manufacturers have skin care lines that utilize high-quality, pronounceable elements from nature.
As an addition or alternative, you can make skin care for wrinkles products in your home. Make certain you use food-grade ingredients and sterile procedures from start to finish. The internet has some excellent resources of homemade skin care.
Essential oils for wrinkle treatment are at the top of the list for things you need. You can either add them to your homemade skin care products or store-bought ones if you can't find the cleansers, creams and such that contain essential oils. Make certain to study the ratios and to store products that contain them in safe containers that won't degrade when exposed to EO's.
Though frankincense is well-known as a gift in biblical times, the essential oil has tremendous benefits for people today. Among those is skin treatment. Other essential oils that will stave off wrinkles are myrrh, carrot seed, rosemary, geranium and lavender. Try different combinations to find which ones are most effective for your skin.
Your mental and emotional wellness often shows on your face, even if you can't see it. Frowns and scowls create creases that eventually can't be undone. If you feel stressed out all of the time, take up meditation to relax your entire body.
Exfoliation is another vital treatment in your efforts to hold wrinkles at bay. Oatmeal power will soften your skin as it sloughs off dead skin cells. Scrubs using dead sea salts will not only exfoliate your skin but provide valuable trace nutrients while pulling toxins to the surface.
If you exfoliate your skin once or twice each week, get plenty of rest and use natural skin care products containing essential oils, you will minimize fine lines and wrinkles. Keep a positive outlook and gracefully accept the lines that do occur. With a clear, glowing complexion, you will look fantastic!