When searching for good skin care products, the choices may seem overwhelming. There are products which promise to reduce wrinkles, make your skin feel smoother and softer, and improve skin tone. These products are also available in an array of price points. These numerous price options can make a person wonder just how much more effective a product that costs $50 is than one that costs $5. The truth is that high-quality ingredients can make a difference in the effectiveness of a product. When choosing these types of products, these tips can help a consumer choose the right ones for them.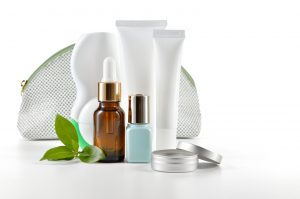 The first consideration is the person's skin type. If a person's skin frequently breaks out, a product that treats acne breakouts and can also help reduce the effects of aging may be a good choice. If a person's skin easily becomes irritated by certain products, it may be very sensitive. This means no harsh products should be used. Instead, choose products that are designed for sensitive skin. Look for products which have a low amount of retinoid or which don't contain any at all. Retinoids can irritate sensitive skin. Consider using a product that contains alpha hydroxy acids or using a retinoid product every other day.
There are certain products that are more effective at making the skin feel and look better. These products generally contain vitamins such as C or A. For example, retinoids come from vitamin A. There are several strengths of Retinoids including over-the-counter products and prescription strength. One of the most effective prescription strength medications is Tretinoin. This medication helps reduce the appearance of wrinkles and is FDA-approved.
Over-the-counter products also contain retinoids, just in a lower dose. These products are effective at making the skin feel smoother and softer and minimizing wrinkles. Using retinoids can also help reduce blemishes and dark spots which can help even out the skin tone.
Another ingredient to search for in these products is Vitamin C. Vitamin C is a strong antioxidant which can help boost collagen production, reduce inflammation and protect the skin from wrinkles and sunburn.
Another ingredient to look for is vitamin E. It is best to look for DI-alpha-tocopherol which is the most effective form of vitamin E. The best products include a combination of vitamins E and C which are formulated to work together.
There are so many choices when it comes to products for skin care that a person can go overboard trying to find the best product for them. For the best results, concentrate on products for a specific problem such as wrinkles or skin tone. Don't attempt to deal with every problem at the same time. Using products with different ingredients can actually harm the skin and make it less healthy.
A good example is using a retinoid product in the evening and an alpha hydroxy product in the morning. This can result in irritated, flaky and red skin that is more sensitive to light.
When searching for skin care products, skin type and ingredients are important. With so many choices available, keep these tips in mind to help find the best choice.