Looking your best helps you to make a good impression on others as well as boosting your self-esteem. While you don't have to dedicate every waking moment to skin care, these beauty tips will allow you to make the most of the time you can devote.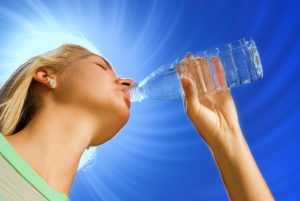 Many women focus their attention on makeup to cover up their problem areas rather than addressing the root of the problem. If you suffer from acne, have large pores or age spots on your face, they will continue to loom no matter what brand of foundation and cover-up you use. Just as makeup doesn't fix problematic facial skin, covering your body with long sleeves and pants won't repair your skin.
Exfoliation is an essential aspect of skin care for your entire body. You should treat your face once or twice each week though much of your body can endure a more rigorous schedule. For those new to exfoliation it might take multiple sessions to slough away the dead cells that have accumulated over the years. Heels and elbows are also subject to extensive callous development.
Soaking in a warm bath is a wonderful way to relax. Adding the right products to your bath water gives you the opportunity to cleanse your skin at the same time. While the water is running slowly pour 2-4 cups of salt from the Dead Sea into your bath, making sure it is dissolved. The trace minerals are absorbed through your skin and the salt pulls toxins from your flesh. Because of this, you might experience some worsening of symptoms the first few times.
Filtered water is better for you to drink and bathe in. If you own your home you can have a filter installed to remove various toxins before the water enters the home. Alternatively, owners and renters alike can use individually installed filters in the kitchen and bathrooms. If your bathing water contains toxins it will diminish the quality of your soaking experience.
Essential oils are a great natural way to boost every aspect of your health, including your beauty routine. You can add them to your bathwater so your entire body can enjoy the benefits. Lavender is an excellent choice for relaxation and softening your skin. Learn more about them if you want to experience the amazing benefits for yourself!
Moisturize your skin naturally with food grade oils and butters. Beauty tips from around the globe have advised these long before modern lotions hit the market. Jojoba oil is incredibly light and will be absorbed quickly. It is ideal for most facial skin. At the other end of the spectrum lies cocoa butter, which is solid at room temperature.
You can make your own lotions by combining the best oils for your skin type and needs. As part of your total skin care routine, you will be well on your way toward soft, supple, glowing skin. From the soles of your feet to your the scalp on your head, your entire skin organ will look and feel better!